As If
CCA Goldsmiths, London, UK
29 February 2020

As If was a series of performances that expand on the exhibition Transparent Things' premise of fiction as methodology. As if 'this' or 'that', was an exercise of 'fictioning' that created propositions to confront the status quo. Fiction can be applied as a tool of world-making towards highlighting the often invisible, yet extant, structures that dictate our current reality.

Taking place in the afternoon of Saturday 29 February – a somewhat fictitious day in itself – As If presented four consecutive performances that combined text, choreography, sound and visual cues, by artists Verity Birt, Rebecca Jagoe, Reba Maybury and Korallia Stergides. These performances constructed new imaginaries, with the intent to raise awareness, critique, and offer alternatives to ones' present.

Co-curated with Harriett Henderson, Dot Zhihan Jia, Mariana Lemos, and Clémentine Proby.

The event was accompanied by a booklet containing five separate anonymous narrative responses to the performances, written by each curator respectively, with the intention of opening up this shared experience, this "common reality", to the endless possibilities of meaning and understanding.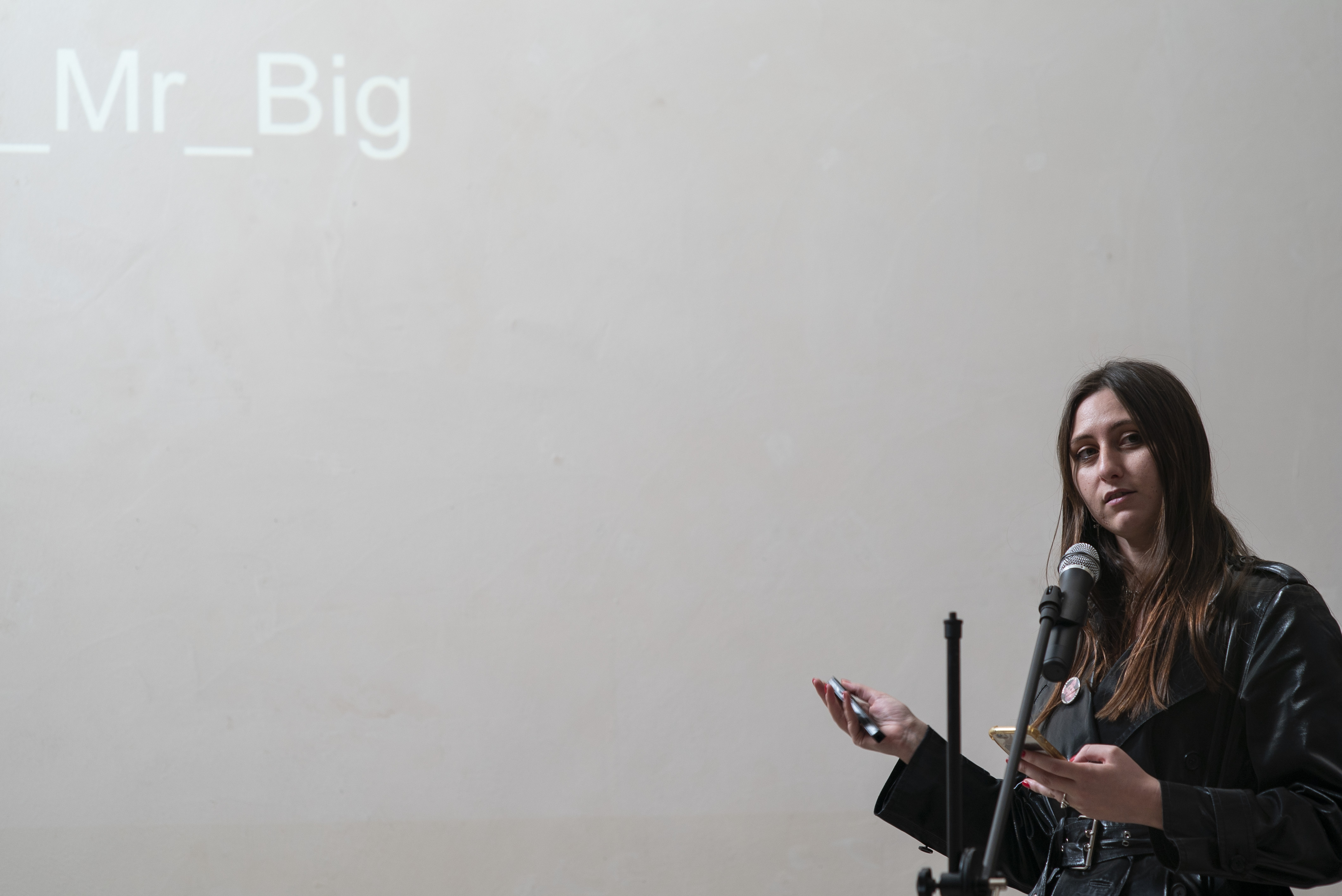 ©Rosie Taylor